COVID-19 Updates
---
The Can Van is OPEN for business until further notice and we have immediate openings for canning. As a fellow small business, we appreciate the scariness of the current environment. Over the last 9 years this industry has helped us become the strong, connected business we are today, and we're prepared to do everything we can to support the craft brewing community in these uncertain times.
As retail package becomes the primary means of selling your beer for now, we've ramped up capacity and our amazing staff is ready to go, adding shifts and preparing to can whenever and wherever they're needed. If you have limited beer available but need to package a small run, we're also waiving the minimum run size in our core service areas. Please reach out to let us know your needs and we'll figure out the best way to make sure everyone gets the cans they need.
We're following guidance from government agencies and the CCBA that breweries are allowed to manufacture, package, and sell beer during shelter in place. We've been in close contact with our material suppliers to minimize disruptions, and have access to all the cans and supplies needed. Finally, as beer industry professionals, sanitation should be a no-brainer, but rest assured that it is at the top of our minds, as it is every day.
For further information or questions, contact us:
916-696-0226
hello@thecanvan.com
Last updated on April 6, 2020
What We Can
---
We have experience with hundreds of different product styles; beer, wine, cider and RTD cocktails are our specialty. Please reach out to us with your idea!
What We Offer
---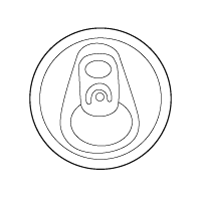 Canning
WGC-250 5-head filler canning lines
Pressure-sensitive, wrap-around labeling
Date and/or lot coding on the underside of each can
Nitrogen dosing – for "nitro beers" or still beverages
DO Meter and Zahm Carbonation testing services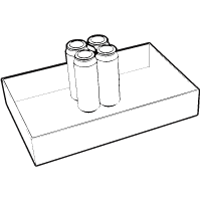 Materials
Can sizes for all beverages
Ends
4-packs and 6-packs
Case Trays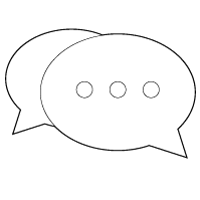 Consulting
Training, repairs and efficiency upgrades for your canning line
Taproom Crowler machine services and training
Looking to get into mobile canning elsewhere in the world? Let us help!
Why Choose the Can Van?
---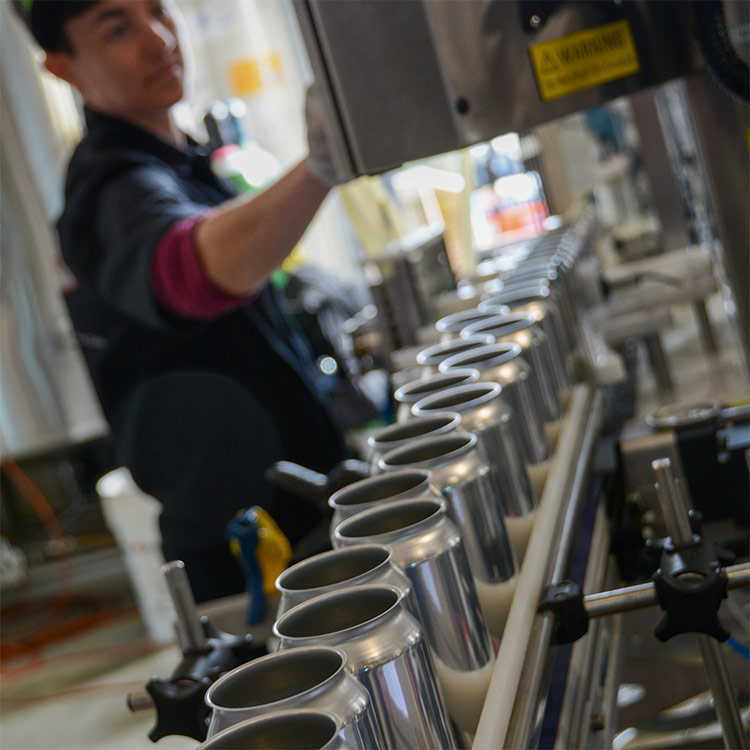 The Can Van is the longest operating mobile canning service in the world. Our goal is to provide the highest quality canning and best customer service in the industry.
We've spent the last decade developing relationships with vendors and can manufacturers to make sure you get the materials you need for the best possible price.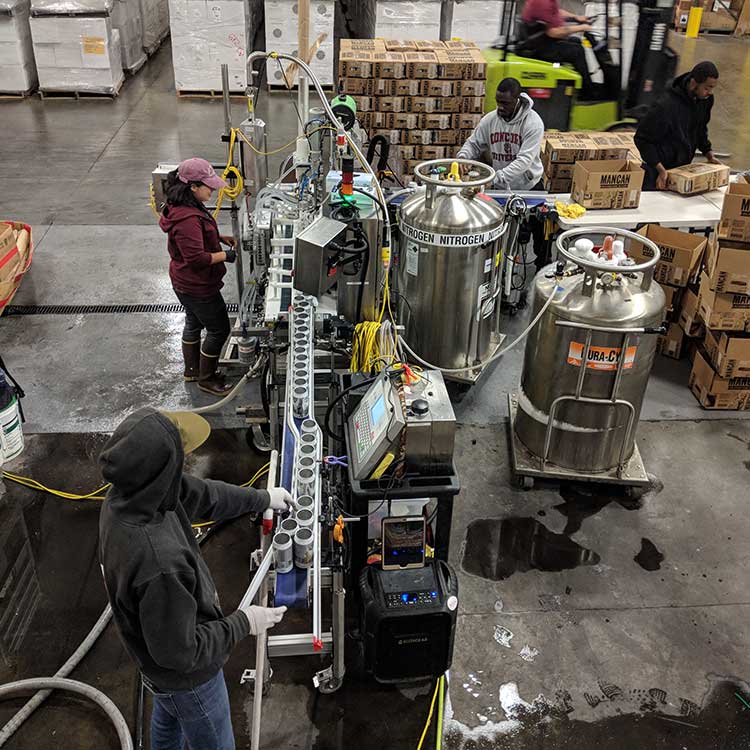 At The Can Van we understand that every customer, location, and product is unique. Our seven canning lines are outfitted with everything required to work with products ranging from small urban breweries, to boutique winemakers, to large beverage manufacturers.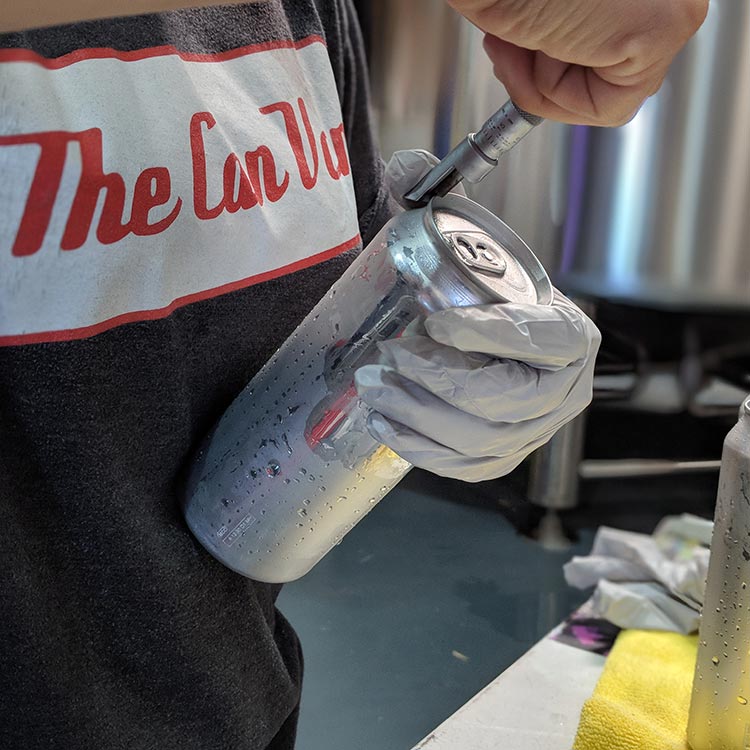 With years of experience, we make canning look easy! We employ a rigorous can seam inspection process, strict cleaning standards, and achieve low DO pickup. From quality control to can and material sourcing; let us handle the details.
Contact us now to discuss your project.
Service Area
---
Born in San Francisco, based in Sacramento, serving Northern California since 2011.