Since January, 2012 we've filled over 100,000 cans of beer! We still have a long way to go to get more cans on shelves, and this is where you can help. If you don't see cans in your favorite store, ask for them! California breweries are more excited about canning than ever. We need to bring that excitement to the retailers and distributors to make sure that cans continue to have a place on the shelf. We need to show them that discerning beer drinkers are ready to buy high quality craft beer in cans. Here are three steps you can take:
Buy cans the next time you're stocking up on beer. The locations below all carry beer canned by The Can Van
Ask stores you shop at to carry craft beer cans (or more cans!)
Contact a distributor and tell them you want more craft beer in cans your area
---
DEVIL'S CANYON CAN LOCATIONS
Don't see your retailer here? Contact a Distributor for more locations or to make a request.
SAN FRANCISCO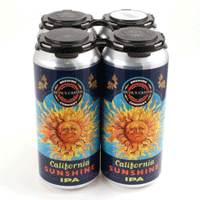 Whole Foods - Ocean Avenue
Whole Foods - Stanyan
Whole Foods - Noe Valley
Whole Foods - Potrero Hill
Whole Foods - 4th Street
Haight Street Market
Monterrey Liquor & Deli - Sunnyside
Harvest Hills Market - Folsom
K&H Liquor Store - 501 Valencia Street
T&L Liquor Store - 3168 Mission St
Grand Central Market - 2435 California Street
Handi Deli - 19th and Irving
Goodlife Grocery - 448 Cortland Ave
SAN MATEO COUNTY
Whole Foods - San Mateo
Piazza - San Mateo
Oakgrove Market - Burlingame
Carlmount Liquors - Belmont
Holly Market - San Carlos
Whole Foods - Redwood City
Sigona's Farmers Market - Redwood City
Beltramo's - Redwood City
Willow's Market - Menlo Park
New Leaf Community Market - Half Moon Bay
---
RUHSTALLER LOCATIONS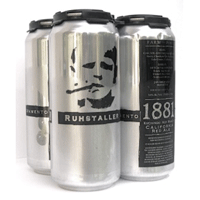 Cans may not be available at all of these locations, but there will be delicious beer!